7 Major benefits of Amazon QuickSight you should know
With an ever-increasing gush of data available today, there is a bigger potential for growing your business. If only a minute part of such data is mined and modelled accurately, your business gains an unparalleled edge over its competitors. Business Intelligence (BI) tools can help Enterprises analyze and visualize this data based on the business requirements. The main purpose of using a BI tool is to convert unstructured data into actionable intelligence.
What is Amazon QuickSight?
QuickSight is a part of Amazon Web Services (AWS) that enables businesses to upgrade from a spreadsheet based reporting to a sophisticated, interactive tool that can analyze data. This BI tool performs business analytics at the beck-and-call of clients and users alike. Amazon QuickSight provides cost-effective, fast and extremely interactive business intelligence for any enterprise.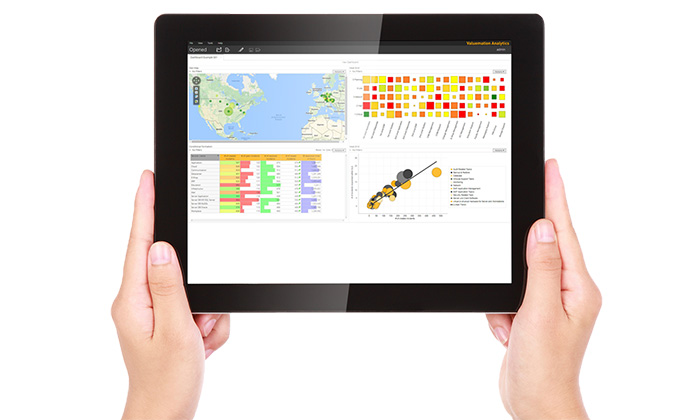 Let's walkthrough the major benefits of Amazon QuickSight:
Data source compatibility

Data source entities can either be csv files, SaaS data sources, file sources or relational data sources like Amazon Athena, Amazon Redshift, Amazon S3, Presto etc. Any other data source can be accessed by either linking them or importing them through supported ones. In fact, any instance of data stored in an internet accessible environment can be worked with QuickSight.

Slick and smooth SPICE Engine

The SPICE engine is a Super-fast, Parallel, In-memory, Calculation Engine and is quick and easy to use. This analytical feature has a unique columnar storage that is combined with the latest hardware technology to empower its users to query large amounts of data, process and analyse them at a lightning pace, simultaneously. This engine is designed to be extremely powerful and makes data readily available through its replication process. It enables even the non-geeks to use this BI tool with relative ease and clarity, by simply logging-in, connect to data source and perform analysis.

Portable – It can be accessed at anytime and anyplace

Amazon QuickSight is a very handy-tool especially for all business owners since it can literally be accessed from anywhere; Laptop, desktop, smart phone, tablets and even offline after installing offline mode. Just install the app and login, and you are good to go. There is a native mobile app for iOS specifically.
Know how an American manufacturing leader utilizes AWS IoT platform to build scalable, secure and high-end Industrial IoT platform. Amazon QuickSight was leveraged to derive business intelligence and visualize the IoT data. Saviant's AWS IoT consultants have architected this robust IIoT platform, which handles multiple EGs that connect over 30+ end devices and manages millions of data records/year to derive real-time insights for end customers.
Flexible–No space constraints

QuickSight is designed in such a way that business users are not constrained by a conservative cloud design. Users can play around with massive data without delving much into its behind-the-scenes working. As soon as you login you are directed to the dashboards where you can create you visualisations in a jiffy. With a world class data engine and endless documentation, flexibility of the tool increases with each usage.

Smart interactive visualisations

The SPICE calculation engine helps to model accurate processes and retrieves the required data faster than usual. It has a built-in visualisation tool generates a string of suggestions by observing patterns in the backend data sets. The feature 'Autograph' evolves itself to accurately predict data analyses based on your analytical patterns over time.

Self-service analyses

Business users are equipped with self-service exploratory analytics. The GUI available on the dashboard enables to slice and dice the data as per the required analysis and save them up as stories. These stories can later be shared with others in your organisation. With the advent of this unique option, the user can perform self-service analytics by visualising all analyses/stories on the dashboard and generating the most optimal one, thus customising the app just for you.

Highly scalable

Amazon QuickSight can be used across several business domains to measure business metrics independently. It can be scaled across tens of thousands of users who can work independently and simultaneously across all data sources.
Conclusion
The Amazon QuickSight is one of the powerful, cloud powered Business Intelligence tools that is remarkably capable of handling several Big Data sources and diligently performing smart visualisations on them. This BI tool optimises productivity with several of its features like interactive GUI with shared visualisations and unmatched collaboration via sharing.