8 Major benefits of Microsoft Power BI you must know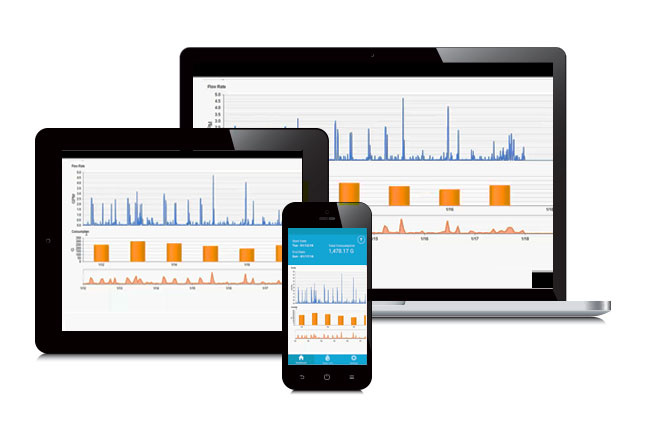 Business intelligence is the key component in the drive to be agile, competitive and effective. As businesses grow, it becomes very difficult to manage data being generated regularly. This in turn creates a road-block for data-driven enterprises who wish to harness their data for driving business decision making. Also, the siloing effect and biased reporting structures across enterprises create a situation, where key decision makers are forced to take decisions based on partially correct data.
This is why business intelligent systems are being embraced to a great extent. Putting an analytical system in place to effectively analyse data helps an enterprise discover useful information, suggest conclusion and support enhanced decision making.
Microsoft with its proven track record in the field of technology, has come to the forefront with the introduction of its compelling analytics tool, Power BI. This report authoring tool allows enterprises to easily visualize and analyse their enterprise data to transform their operations.
A Smarter Solution
Power BI is a cloud-based tool that requires no capital expenditure or infrastructure support regardless of the size of a business. The modern iteration of the tool is free from legacy software constraints and its users do not need any specialized training in order to generate business intelligence insights. Typical of all Microsoft cloud services, implementation of Power BI embedded is rapid and trouble-free.
Here are few valued competences of Microsoft Power BI tool:
Integrates seamlessly with existing applications:

Power BI integrates easily with your existing business environment allowing you to adopt analytics and reporting capabilities. Microsoft Azure consultants can also help you in leveraging this intuitive tool to embed interactive visuals in your applications easily.

Rich personalized dashboards:

The crowning feature of Power BI is the information dashboards, which can be customized to meet the exact need of any enterprise. You can easily embed the dashboards and BI reports in the applications to provide a unified user experience.

Publish reports securely:

The tool helps you to setup automatic data refresh and publish reports allowing all the users to avail the latest information.

No memory and speed constraints:

Shifting an existing BI system to powerful cloud environment with Power BI embedded eliminates memory and speed constraints ensuring data is quickly retrievable and analysed.
Customer Success Story
A fast-growing Manufacturing & Utility service provider deploys IoT based Smart Metering Solution to connect 500,000 smart meters, handle and process more than 250 million data records per year.
No specialized technical support required:

Power BI provides agile inquiry and analysis without the need for specialized technical support. It supports a powerful natural language interface and the use of intuitive graphical designer tools.

Extracting business intelligence rapidly and accurately:

It helps in transforming your enterprise data into rich visuals, thus extracting business intelligence for enhanced decision making.

Balanced simplicity and performance:

The in-memory analysis technology and DAX scripting language are both exquisite examples of a balance between simplicity and performance.

Supports Advanced Data services :

Microsoft Power BI tool can be integrated seamlessly with advanced cloud services like Cortana or Bot framework. Thus, providing results for the verbal data query given using natural language.
Rendering Power to Business Intelligence
Leadership team that recognizes the value and core importance of cutting-edge business intelligence will craft a business to stand the test of time. The speed and quality of an Enterprise's BI systems can make or break the long term success of any business. Read why Enterprises like Utility companies, need to leverage Analytics platform to perform real-time or predictive analytics to extract actionable insights from their massive data.