6 Key Lessons from Enterprises Working on AWS
There's no doubt that Amazon Web Services (AWS) transforms business operations resulting in improved productivity and ultimately increased revenue. It is, therefore, no wonder that more and more organizations are increasingly making a decision to leave behind the cumbersomeness of old-fashioned data centers to migrate to Amazon Web Services (AWS) every day. According to an Infrastructure as a Service report by Gartner in 2014, Amazon Web Services was ranked first among the two leading IAAS service providers.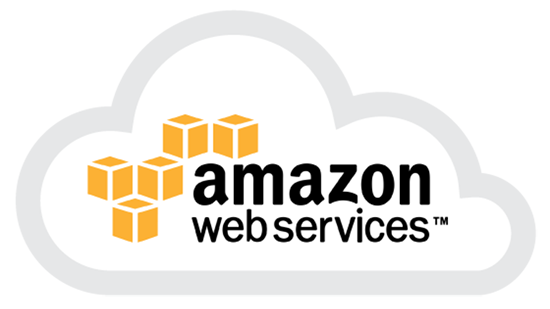 AWS provides a broad set of cloud services including cloud hosting, backup and recovery, web hosting, serverless computing, DevOps and more. Enterprises running applications on AWS have already reported the benefits of adopting AWS for their business.
Here are several important lessons that are learnt from Enterprises working on AWS:
AWS Cloud improves operational efficiency

By adopting AWS cloud services, enterprises are able to network, have central and reliable data access which promotes increased collaboration and eventually improved efficiency. When your workers, partners, and clients access and share information from anywhere at any time, business operations run smoothly increasing productivity.

Flexibility that caters for business elasticity and scalability

AWS allows enterprises to start where they are, and expand with business growth and demands. AWS services are therefore very ideal for potentially expanding businesses. You can extend or even scale down with AWS cloud services. Your business thus gets the agility to match current requirements as well as achieve a competitive advantage.

AWS Cloud helps reduce IT infrastructure costs

With AWS, enterprises are able to reduce their overall IT infrastructure expenses. Your business has no need to acquire hardware and associated software that are needed for an IT infrastructure implementation, cutting-off major costs. Additionally, you only pay for consumed resources and services on a subscription-based model.
Know how an American manufacturing leader utilizes AWS IoT to build scalable, secure and high-end Industrial IoT platform. Saviant's AWS IoT consultants have architected this robust IIoT platform, which handles multiple EGs that connect over 30+ end devices and manages millions of data records/year to derive real-time insights for end customers.
You get to use advanced and updated software

AWS cloud computing services enable you to implement the latest and up-to-date applications. You therefore get to be at the forefront through the use of updated software including security updates for business operations. Consequently, your business won't have to worry about system risks that are involved with using outdated applications.

AWS lessens required IT management

Enterprises working with AWS don't need to bother with development, deployment, system administration, and management. System management is time-consuming for businesses and leaves little time for core business operations. Depending on AWS managed services gives your business extra time to focus on key areas such as marketing and business growth.

Improved Enterprise Security

Cyber-attacks are increasingly becoming alarming for contemporary organizations. It is, therefore, crucial to ensure adequate data security. AWS offers and delivers greater security for enterprise information against attacks by offering 24/7 system monitoring.
Gartner, a leading analyst firm has already predicted a major growth in Infrastructure-as-a-Service (IaaS) cloud service model. AWS offers considerable cloud computing, IoT and Data Analytics services for all modern enterprises to build scalable & reliable AWS solutions. Your business can reap the benefits of AWS too, take help of AWS consultants today. Businesses that embrace and adopt AWS will no doubt increase their efficiency and productivity dramatically.