6 key IoT Implementation Challenges for Enterprises to consider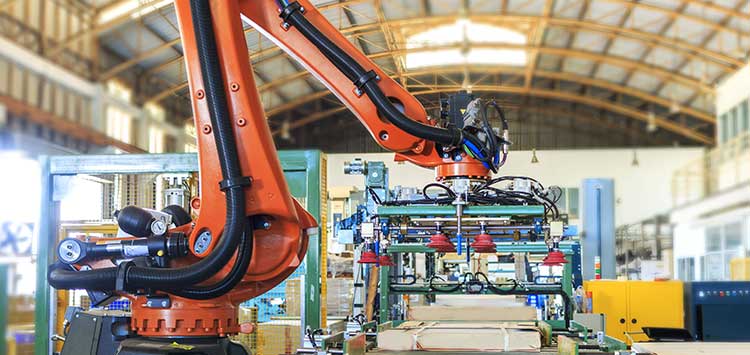 IoT (Internet of Things) is a fairly new concept for industries and it is presenting a huge opportunity for them to thrive in this digital transformation world. There are various takes on what IoT stands for enterprises, but the basic idea remains the same; collect data, analyze the data, and then generate insights to re-engineer processes and realize the benefits. It seems easy in theory, but IoT deployments are challenging. Multiple operational teams & business units, apart from IT teams, need to be involved for an effective IoT implementation.
Following are few challenges which must be considered and addressed for successful IoT implementation.
Delivering Value to The Customer

Defining the problem statement clearly is directly proportional to the success of an IoT implementation. But this is what most IoT service providers miss out. They should understand how these solutions can impact the efficiency, customer satisfaction and productivity in the long run. This entire cycle needs great retrospection and there cannot be a bigger IoT implementation challenge than this gap of understanding the customer problem statement. Therefore, it is crucial for IoT consultants to figure-out the key performance indicators to measure and improve through an IoT solution.

Hardware Compatibility Issues

Data capturing majorly occurs through various sensors, PLCs, etc., which are connected to IoT gateways to collect & transmit data to the cloud. Enterprises need to meticulously identify the equipment, hardware, and existing legacy machines based on their goals & business outcomes. When there are legacy machines that do not have the said PLCs and sensors involved, the IoT implementation challenge becomes more critical. Adding external sensors to the legacy machines is one quick work around, but it will not be full proof, making it a very challenging task. Therefore, identifying the physical devices and understanding the associated compatibility issues before IoT implementation is highly recommended.
Customer Success Story
A fast-growing Manufacturing & Utility service provider deploys IoT based Smart Metering Solution to connect 500,000 smart meters, handle and process more than 250 million data records per year.
Data Connectivity Issues

This is possibly the most ignored challenge since data connectivity has vastly improved. Yet, there still exist some areas where data connectivity is an IoT implementation challenge. It involves how IoT devices talk to the gateway & the Cloud and what data format do they generate. Most IoT gateways available are compatible with GPRS and Wi-Fi/LAN, but legacy devices depend on PLCs, telemetry systems and RTUs to generate data. So, the need is for a suitable edge layer that translates transport and data format protocols to send data to the IoT platform. Defining the right combination of these protocols before proceeding with an IoT implementation will help in going a long way.

Incorrect Data Capture Difficulties

Let's consider that the entire setup did not face any challenges and the system is up and running, but there can still be the issue of incorrect data capture creeping up. Because of some untoward incident or the inability of the software to handle certain anomalies in run time, incorrect data gets recorded. This results in inaccurate analytics that may not help in taking better decisions. This IoT implementation challenge can be a major decision influencer for the enterprises as well as the customers.

Analytics Challenges

The real value of an IoT solution is realized through actionable insights derived from the collected IoT data. This demands a high-performance analytics platform that is capable of handling the ginormous amount of data to be added in the solution at a later point. Data Analytics partners need to keep this in mind while devising the IoT implementation architecture to involve data processing, cleansing and representation. Thus, leaving enough space for extensibility to add real-time or predictive analytics to an IoT solution can help solve this critical IoT implementation challenge.

Data Security issues

With occurrences of many ransomware attacks recently, Enterprises and customers are apprehensive about data security. There is also a chance of corporate espionage to gain intellectual property. Hence, IoT service providers need to ensure that their data is going to be safe. These data security issues can be taken care by using a comprehensive governance mode, which provides secure access to sensitive reports and data. This phase of planning, that defines various data related security policies is crucial for successful IoT implementation.
In conclusion
the aforementioned challenges are major factors influencing the decision-making process for Enterprises & potential customers for a successful IoT implementation. A large Meter Manufacturer & Utility Service provider overcame these challenges and successfully deployed an IoT solution. Saviant's IoT consulting expertise helped them devise the solution that connects 500,000 smart meters, handles & analyzes billions of data and provides intelligent reports for taking better decisions towards water conservation.