Limitation of Windows Azure and Ways to beat'em
by Anubhav Dwivedi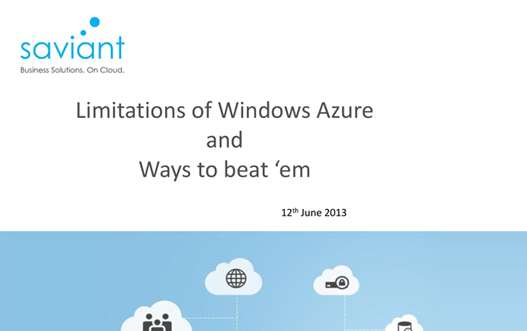 The 2nd edition of Cloud Connect India – the most comprehensive event on Cloud Computing, finally concluded in the luxurious Renaissance Mumbai Convention Centre Hotel on 12-13 June, 2013.
Saviant CEO, Anubhav Dwivedi had an amazing session on "Limitation of Windows Azure and Ways to beat'em".
Get your own copy and leverage the power of Windows Azure with experts.