Saviant's first product SEAP goes LIVE on Microsoft portal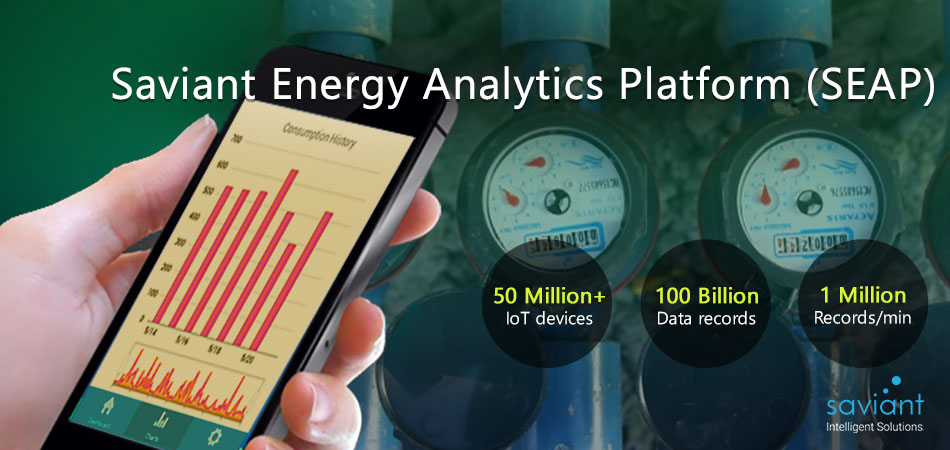 Soon after being listed as a Red Carpet Cortana Intelligence partner for Microsoft, Saviant has added another feather to its cap. Its first product SEAP has secured a spot in the list of Microsoft Analytics Partner Solution. Microsoft Analytics Partner Solution provides a platform to promote advanced analytics solutions, that aim to bring a buoyant change in this digital era for enterprises.
SEAP is a first of its kind and the only Analytics platform for Utilities, which has been designed to help them conserve energy and promote consumer awareness. It was launched in July 2016 at WPC. The solution provides utilities with intelligent actions and insights from their existing energy distribution and energy consumption data. It has the potential to reduce Energy distribution costs of utilities by up to 20% over the next 3 to 5 years.
About Saviant Consulting
Saviant is the preferred Technology partner for Enterprises across Energy & Utilities, Manufacturing, Transportation and Construction. It is helping businesses grow faster by leveraging Microsoft Cloud, Mobility, Analytics & IoT platforms, with customers from US, Canada, UK, UAE and Aus. Large enterprises, SMBs and start-ups work with Saviant to define their technology road map & implementation strategy, which spans from multi-tenant SaaS applications, Native Mobile Apps, Big Data Analytics, IoT solutions & Azure PaaS Development.
About Microsoft Corporation
Microsoft Corporation is the world's largest software manufacturer and one the most valuable company. It develops, manufactures, licenses, supports and sells computer software, consumer electronics and personal computers and services. Its best known software products are the Microsoft Windows line of operating systems, Microsoft Office suite and Internet Explorer.