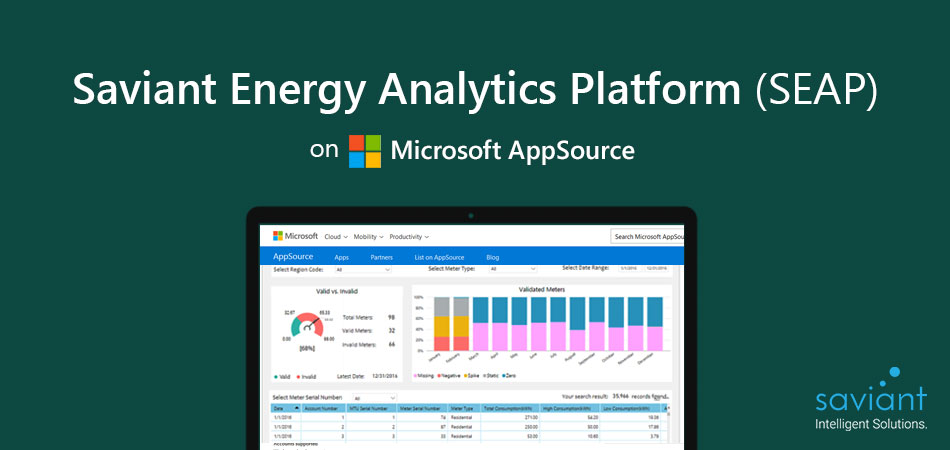 Saviant announced that its first industry solution, Saviant Energy Analytics Platform (SEAP) for Utilities is now on Microsoft AppSource, an app marketplace for enterprises to find SaaS solutions delivered by Microsoft and its partners. SEAP is a first of its kind and the only Analytics platform for Utilities (across Water, Electricity & Gas), which....
Saviant announced that it has been recognized as a Xamarin Premier Consulting Partner. This achievement came soon after Saviant has attained the Microsoft Gold competency for Data Analytics. Xamarin Premier consulting partner....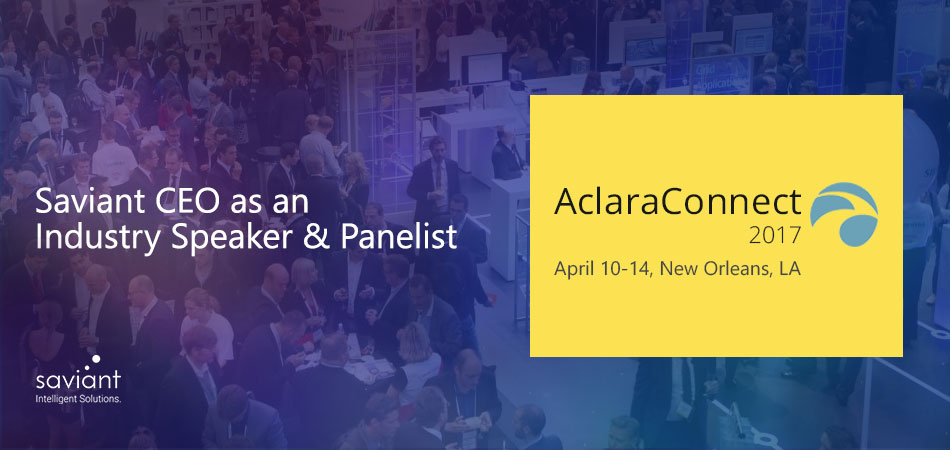 AclaraConnect is one of the largest conferences of Utility industry bringing together more than 1,000 executives and representatives from electric, water and gas utilities around the world. With its 'Be A Game-Changer theme,' AclaraConnect will explore how cutting-edge technologies can help Utilities plan and thrive in this digital transformation landscape....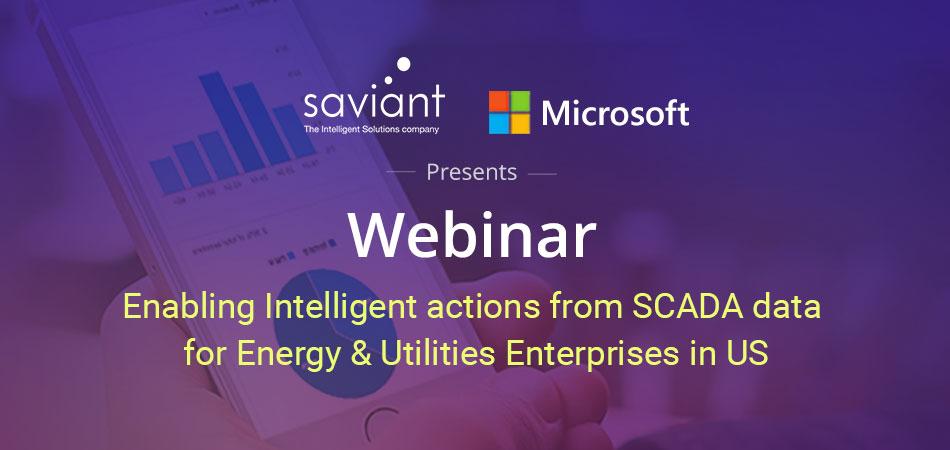 Saviant partnered with Microsoft to successfully conduct a webinar on, "Enabling Intelligent Actions from SCADA data for Energy & Utilities Enterprises in US". It brought together a panel of experts who showcased, how Azure ....
Pune, India, February 7, 2017– Saviant is partnering with Computer World International, for Microsoft Digital Transformation to be held at Riyadh, Saudi Arabia on 14th Feb, 2017. Computer World is one of the largest IT system....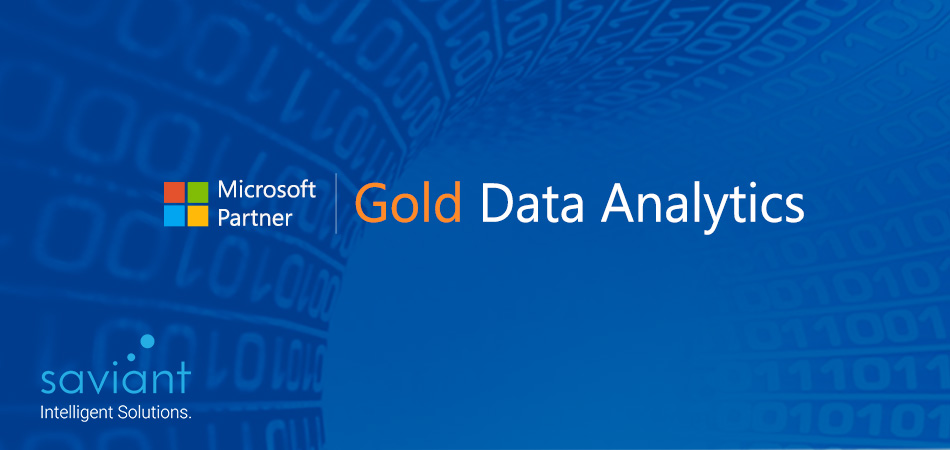 Saviant is pleased to announce the achievement of Microsoft Gold Partner competency for Data Analytics. This achievement came soon after Saviant got listed as one of Microsoft's Cortana Analytics Partner and Azure IoT Partner for....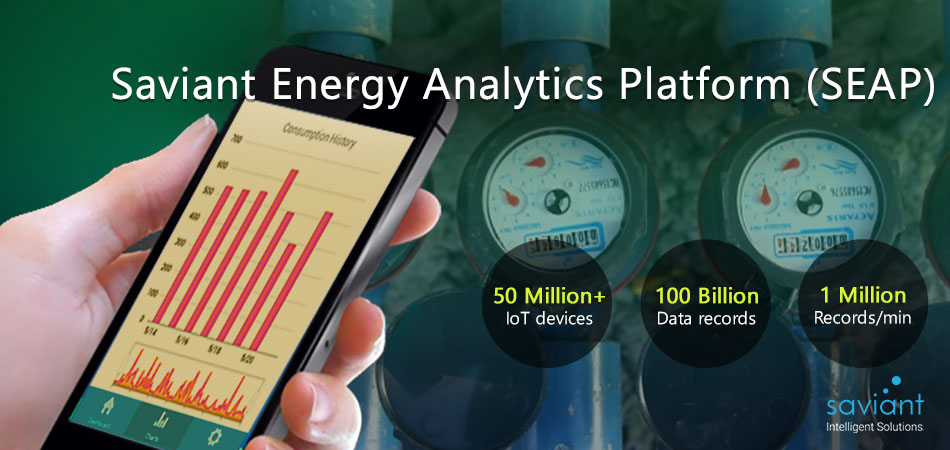 Soon after being listed as a Red Carpet Cortana Intelligence partner for Microsoft, Saviant has added another feather to its cap. Its first....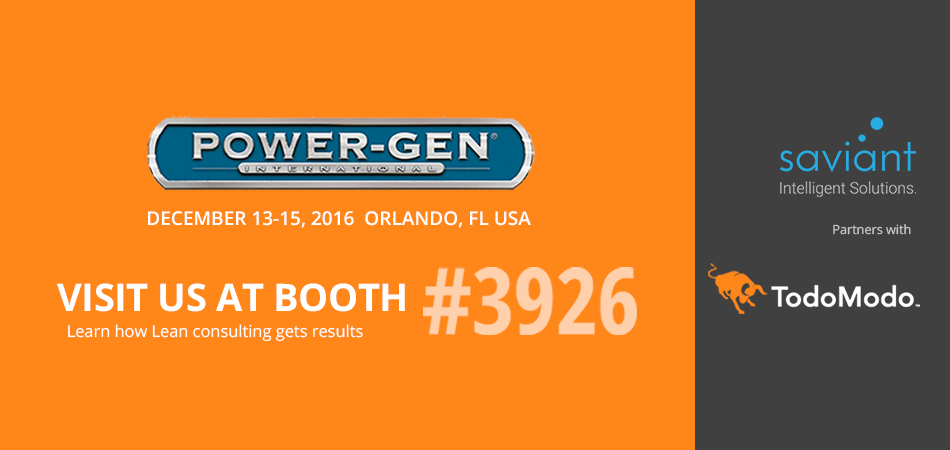 Pune, India, December 9, 2016– Saviant is partnering with TodoModo Group, a Dallas based leader in power generation and energy consulting, at POWER-GEN International in Orlando, Florida (U.S.A.) from 13th - 15th Dec 2016....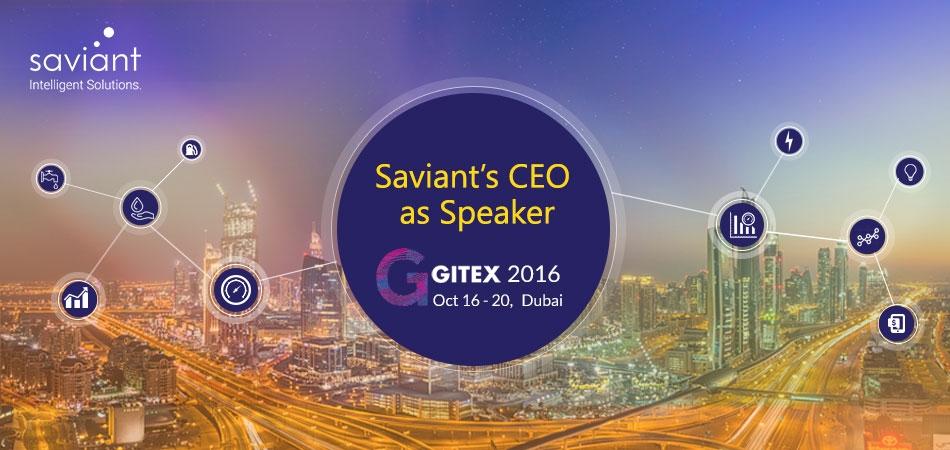 Pune, India, October 4, 2016– Saviant is partnering with Microsoft as a keynote speaker at the 36th GITEX Technology Week to be held at Dubai from 16th- 20th Oct 2016. Gulf Information Technology Exhibition (GITEX) is an annual consumer computer and electronics trade show, exhibition and conference that takes place at the Dubai World Trade....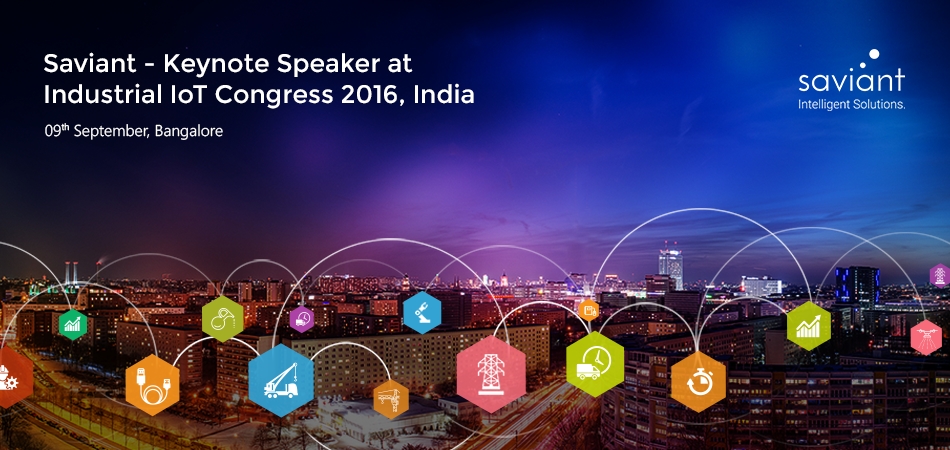 Bangalore, India, September 2, 2016– Saviant, one of the leading Microsoft IoT Partners, will participate at the Industrial IoT Congress to be held on the 8th and 9th of September, 2016 in Bangalore, India. Industrial IoT Congress....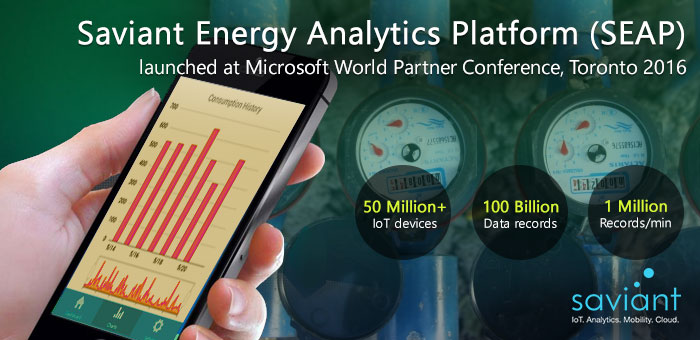 Toronto, Canada, July 11, 2016– Saviant Consulting has launched its first Industry Solution, an Energy Analytics Platform for Utilities, at the Microsoft World Partner Conference held at Toronto, Canada.This solution is a first of its kind and the only Analytics platform for utilities, built using Azure platform and Cortana Analytics suite....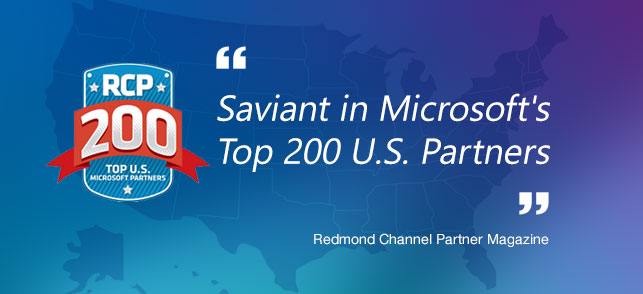 Redmond, Washington, July 8, 2016 – Saviant Consulting, one of the leading Microsoft Azure Partners has been named by Redmond Channel Partner magazine, in RCP 200 list of Microsoft's Top 200 US Partners. This is the first time that Saviant has been recognized in the magazine's distinguished list amongst a global field of top Microsoft Partners....

When it comes to meeting the right people at the right place, bigger is better. The Microsoft Worldwide Partner Conference (WPC), is being held from July 10 – 14, 2016 in Toronto, Canada at the Metro Toronto Convention Centre. Over 15,000 attendees from around the globe will be a part of this platform for networking and learning, all with the goal of increasing partner profitability and accelerating business growth...
Microsoft now has one more development framework in its technology stack to offer best experience and greater creativity to its customers. The company has signed a conclusive agreement to acquire the leading cross-platform mobile app development provider, Xamarin. Following the blog post by Scott Guthrie, Microsoft's Cloud and Enterprise Group Executive Vice President, the acquisition is made official on Feb 24, 2016...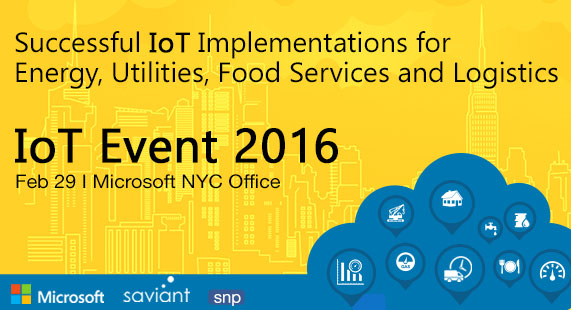 Saviant Consulting, along with Microsoft and SNP Technologies, is proud to present an exclusive discussion on the Successful IoT Implementations for Real-time Intelligence. This event is scheduled to take place on Feb 29, 2016 at New York...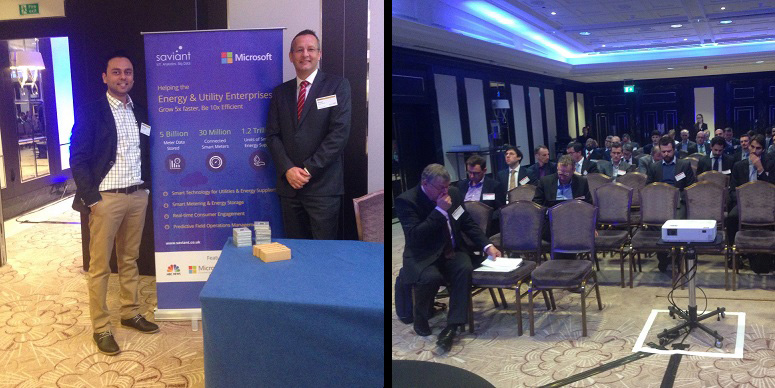 Saviant recently partnered with Microsoft to speak at the 7th annual Smart Energy UK & Europe Summit (SMUK). Whilst on Panel, CEO and founder of Saviant, Mr. Anubhav Dwivedi discussed how Big Data, Analytics and Energy Storage is changing the face ...

Saviant is one of the sponsors of the 7th annual Smart Energy UK & Europe Summit (SMUK). CEO and founder of Saviant, Mr. Anubhav Dwivedi...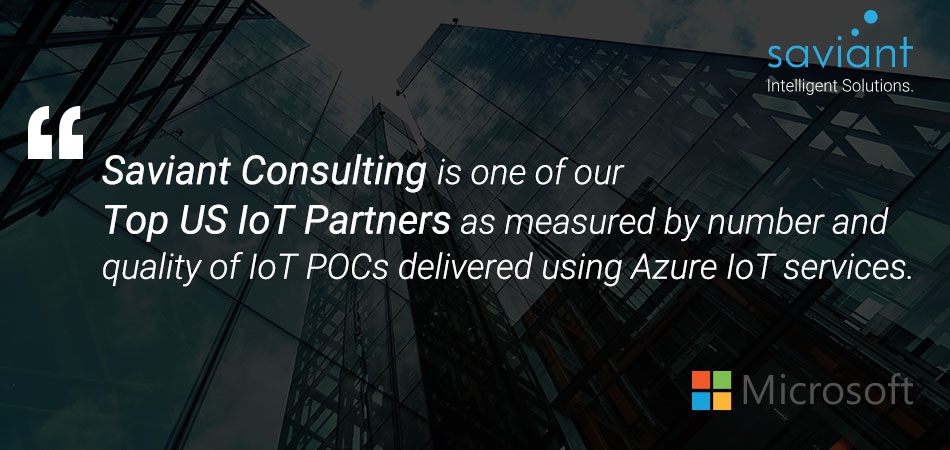 Microsoft has endorsed Saviant Consulting as one of its Top IoT partners delivering innovative solutions which aim to transform Enterprises using Microsoft's Azure Technology Suite. In words of Microsoft,...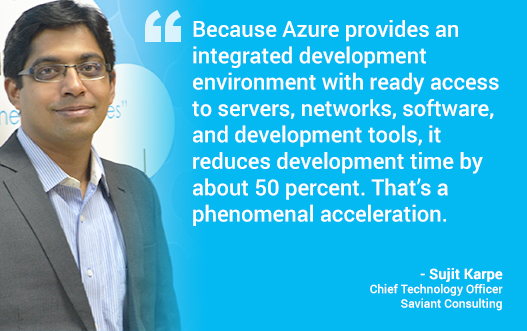 Companies creating smart-meter solutions for the water industry face two big challenges: how to transmit meter data from homes to utilities, and how to help utilities crunch that enormous volume of data.....
NBC Southern California reports how the Long Beach Water Department is installing "smart meters" that measure not just monthly water consumption, ...
As a Microsoft partner, we participated in the Microsoft Worldwide Partner Conference 2014. Saviant is among...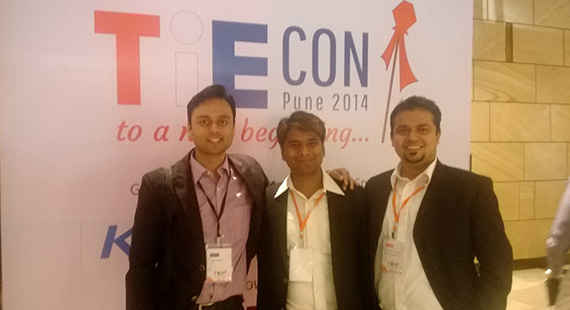 TiECon Pune 2014 presents a vivacious opportunity to meet face to face with business' leaders, entrepreneurs & industry luminaries. It is a great opportunity to hear & interact with industry experts and explore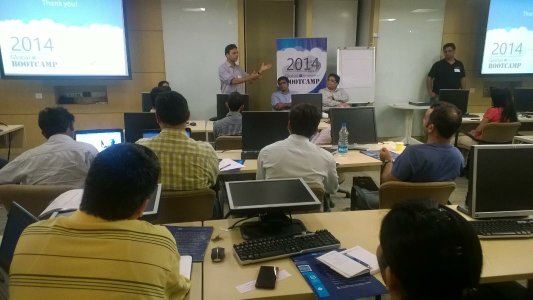 Our CEO and Founder, Anubhav Dwivedi had an amazing session at the Global Windows Azure Boot Camp 2014......
Anubhav Dwivedi the founder of Saviant Consulting – speaks about his journey and shares his experiences.....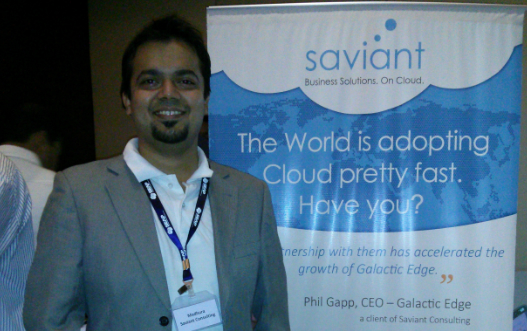 The PuneConnect 2013 mega event was held at Hyatt (Ista) Pune Hotel on Saturday, November 23rd, 2013.....
Cloud Connect drives the cloud computing agenda worldwide with annual industry events in the U.S., India and China.....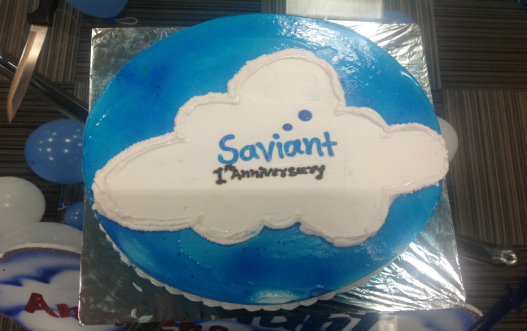 Saviant reached it 1st milestone on 10th October 2013. The event was celebrated with much enthusiasm and joy.....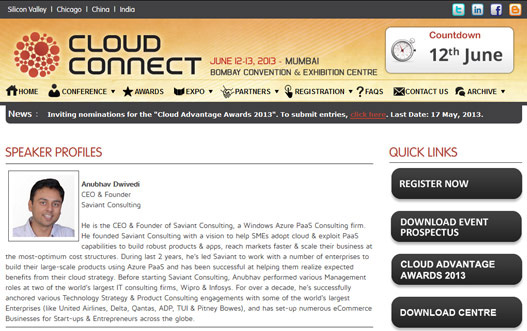 Saviant CEO, Anubhav Dwivedi talking on "Limitation of Windows Azure & Ways to Overcome them".....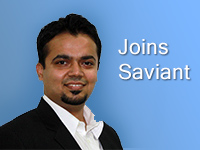 Saviant Consulting appoints Madhur Kulkarni as Vice President of Customer Success & Delivery....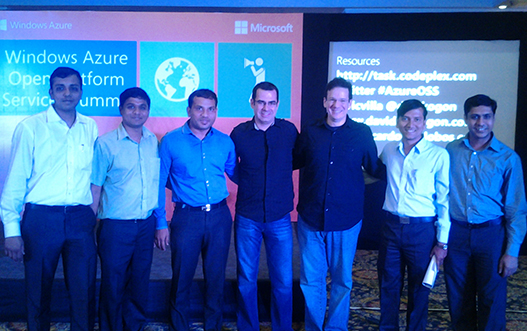 This Summit was a confluence of Azure Architects, Decision makers and top-end developers working on Windows Azure platform......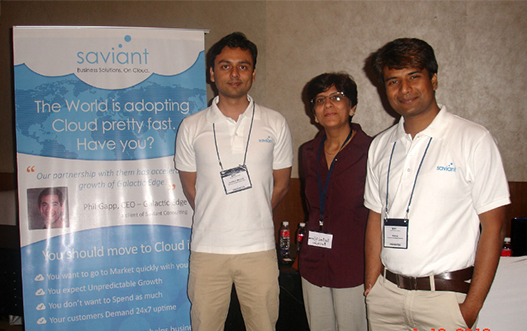 Saviant was selected by Software Exporters Association of Pune (SEAP) for their flagship event - PuneConnect 2012......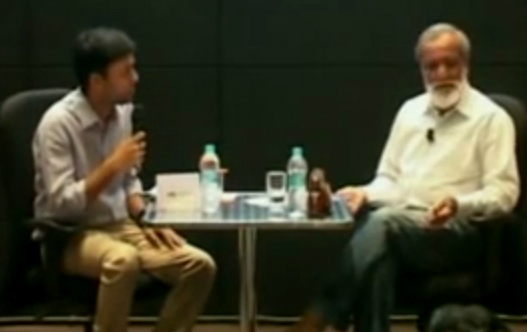 Anubhav, Saviant CEO, got the rare privilege of hosting & interviewing Anand Khandekar at TiE Pune's much attended My Story session......