Saviant is now a Microsoft Power BI Partner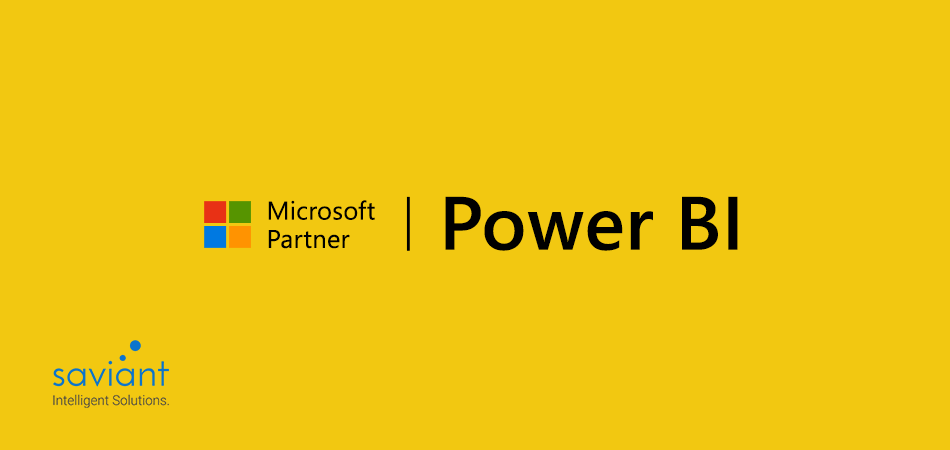 30th June, Pune, India – Saviant is pleased to announce its recognition as a Microsoft Power BI Partner. Power BI is a suite of business analytics tools that deliver insights throughout an organization. It connects to hundreds of data sources, drives ad hoc analysis, produces beautiful reports, then publishes them for an organization to consume on the web and across mobile devices.
To become a Microsoft Power BI partner, Saviant had to undergo specific trainings. Upon successful completion of all necessary certifications and also based on the experience showcased by Saviant using Power BI, Saviant was awarded the recognition.
Saviant has been able to demonstrate its expertise and potential in the Power BI market with its profound ability to understand how to anticipate, mitigate, and respond to challenges when pulling data from different databases into a unique Power BI implementation. This achievement reassures Saviant's ability to rapidly deliver enterprise-ready solutions that produce a positive return on customer's investment and enhance their organizational capabilities.
About Saviant
Saviant is the preferred Data Analytics & Intelligent Solutions partner for leading Asset-intensive and Field-force driven Enterprises across industries like Energy, Utilities, Logistics & Construction. We are the trusted Technology Advisors and Implementation Partners for their strategic initiatives around Data Analytics, IoT, Cloud & Mobility. Our teams enable intelligent actions & accelerated business outcomes for our customers across the globe, by defining their Technology Roadmap & Implementation Strategies.
Saviant is a Microsoft Gold Partner for Cloud Platform, Data Analytics, Application Development & Xamarin Premier Consulting Partner.