Saviant launches X-Core, Field Mobility Platform for Industrial Enterprises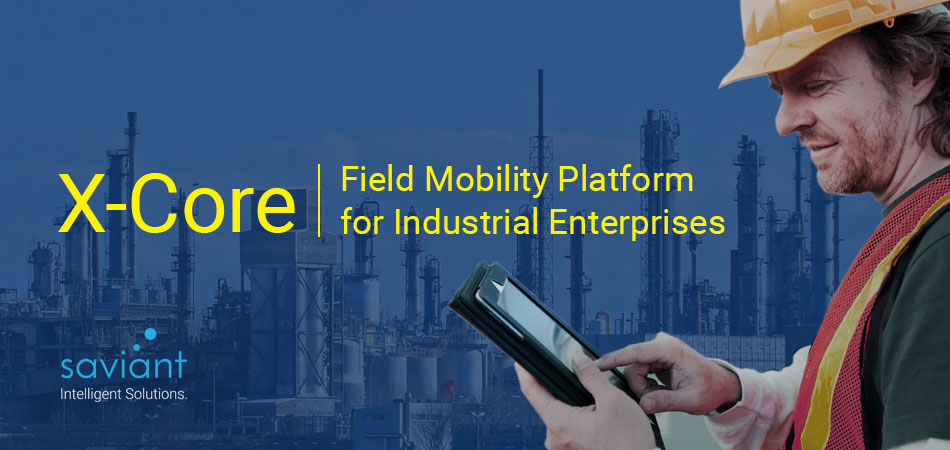 06 September, Pune, India - Saviant announces the launch of yet another Enterprise Platform. The platform, called X-Core, is a first of its kind Enterprise Mobility framework built using Xamarin and Azure. X-Core enables Industrial Enterprises to go-live with cross-platform Mobile Apps, in less than 4 weeks, for managing their operations, workforce, data and work orders in remote locations.
It has been a critical challenge for Asset Intensive and Field force driven enterprises to build a connected workforce and improve their operational efficiency. X-Core based Field Mobility Apps will help such enterprises overcome their challenges and achieve real-time visibility of their field operations.
X-Core comes with pre-built components and UI Templates for Field Mobility Service Order Management enabling Offline data sync, Calendar & Scheduling, Location tracking, Real time notifications(Email/Push), and Invoicing capabilities. Its size is less than 10 MB, and has the potential to provide extended battery life of more than 10 hours.
The App distribution is managed by Microsoft Mobile Centre and comes with configurable notifications. It Includes features of status tracking, spare parts info, total labor hours and upload images options that are part of advanced Service Order Management solutions.
X-Core already has Enterprise customers using the platform, for providing proactive Field Services & preventive customer support across US, UAE and UK.
About Saviant:
Saviant is the preferred Data Analytics & Intelligent Solutions partner for leading Asset-intensive and Field-force driven Enterprises across industries like Energy, Utilities, Logistics & Construction. We are the trusted Technology Advisors and Implementation Partners for their strategic initiatives around Data Analytics, IoT, Cloud & Mobility. Our teams enable intelligent actions & accelerated business outcomes for our customers across the globe, by defining their Technology Roadmap & Implementation Strategies.
Saviant is a Microsoft Gold Partner for Cloud Platform, Data Analytics, Application Development & Xamarin Premier Consulting Partner.