Saviant becomes strategic partner to SkyFidelity for their IoT initiatives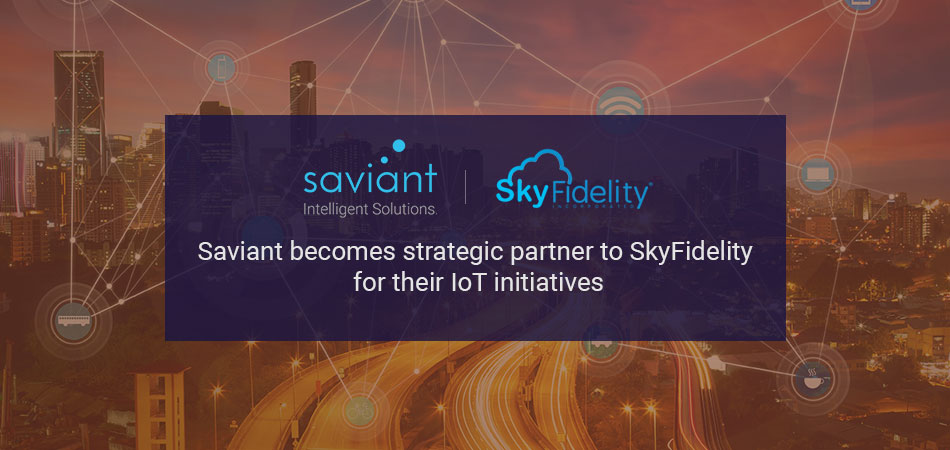 16 Nov, Pune, India - TriCascade, Inc., a subsidiary of SkyFidelity, Inc. (SRMX), partners with Saviant to build its Microsoft Azure IoT Suite based software platform. The new high-end IoT platform will enable TriCascade to deliver transformative Energy Consumption Management solutions and expand their customer reach.
TriCascade recognized Microsoft Azure IoT Suite as the best platform to manage their entire Internet of Things business. Thereby, engaged with Saviant to develop their new IoT solution. This partnership of TriCascade with Saviant will be one of the most critical elements in the development of their Smart Home Application Network (Hub), which will deliver SIM-based IoT device communication to the Cloud. It will replace the necessity of internet based WIFI networks for low bandwidth communication in Smart Home applications.
Saviant has delivered multiple IoT solutions for Enterprises across Energy, Utilities & Logistics. It is one of the top Microsoft IoT partners and a Microsoft Gold partner for Cloud platform, Application Development & Data Analytics. TriCascade believes that Saviant's proven expertise in developing green-field solutions using Microsoft Azure IoT suite, will enable them to become a world leader in IoT device communications.
Read the news published by SkyFidelity, Inc. on Wall Street Journal here.
Source: Globe Newswire